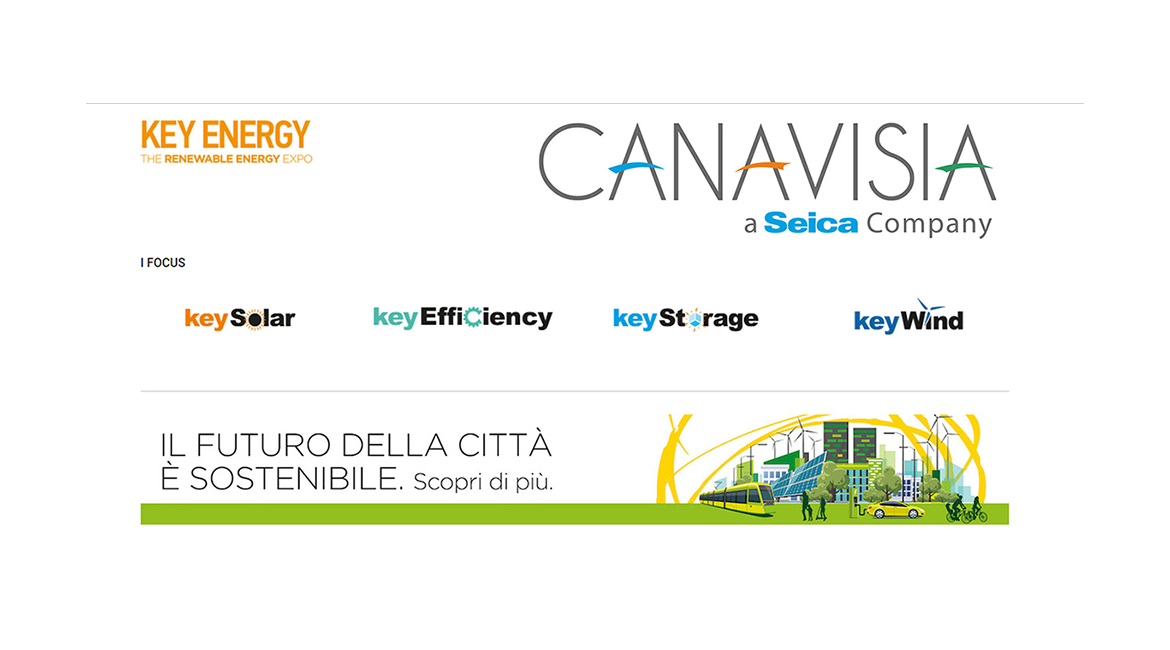 KEY ENERGY is the landmark international event of the Mediterranean region for the entire energy chain:
• Renewable energies
• Storage and solutions for distributed electricity generation
• Energy efficiency in buildings and industrial processes
• Cogeneration, trigeneration, micro-cogeneration
• Sustainable City: smart city and sustainable mobility.
From renewable sources, to storage, to efficient energy management up to the use of digital technologies and the mobility of the future: KEY ENERGY is a complete showcase of technologies and services for the decarbonisation of economy.
KEY ENERGY is also an essential to be rained and updated on the most current issues, such as:
• Renewables and emerging markets
• New business tools (PPA, energy communities)
• Innovative solutions and technologies
• Models of energy integration
• Legislative-regulatory framework, tools and mechanisms to support the sector.
KEY ENERGY is not just an exhibition showcase, but a meeting moment for the key players in the sector and an opportunity for updating and training. The Scientific Committee is composed of Institutions, Industry Associations, Technical-Scientific Associations, Bodies and Foundations The 2019 conference schedule will explore technological innovations, financial models and organizational solutions capable of facilitating the Italian path towards the the ambitious Europe 2030 goals. A wide space will be given to the analysis of the challenges and opportunities for Italian companies in international markets, as well as an opportunity for international investors to get to know the Italian market in depth.
THE SECTORS OF KEY ENERGY
KEY SOLAR & KEY STORAGE: Photovoltaics, inverters, thermodynamic solar, components, solutions for O & M & P (revamping and repowering), technologies for energy storage, smart grids.
KEY WIND: wind turbines for on- and off-shore, components, energy producers, solutions for revamping and repowering the existing fleet. In partnership with ANEV.
KEY EFFICIENCY: Cogeneration, trigeneration, micro-cogeneration, high efficiency motors, geothermal and heat pumps, digitalization systems, monitoring and consumption management for the energy efficiency of industrial processes, ESCo, EPC contractors, energy upgrading of buildings.
SUSTAINABLE CITY: Technologies and services available to the PA for the efficiency and upgrading of real estate and cities, efficient public lighting, utilities, ICT solutions and products.
Canavisia will be present together with Smart City Project's Group to present its smart furniture offerings.