location

Milan, Pavillion n° 127
available solutions

wi-fi hotspot, charging point, passage counter, audio
The smart benches by Canavisia are suitable for the creation of aggregation spaces such as The Milan EXPO 2015. Where visitors could use the bench in an area set-up to listen to music, get information on the EXPO, recharge their smartphones or tablets.  And enjoy all the many features that these innovative products have to offer, including wi-fi hotspot and internet access.
The smart bench at expo has also autonomous power source through the use of photovoltaic lamp. This solution, in line with the criteria of sustainability and autonomy, allows to integrate smart benches in open environments. Such as squares, parks, gardens as simply as with a traditional bench.
Canavisia qualifies as a leader in the market of Quality intelligent, low energy impact, comfortable, seating systems equipped with technological and IT services, designing innovative furnishings for public and private places. Canavisia makes use of the Made in Italy design and advanced technologies, including renewable energy and environmental safety devices.
The smart benches at TIM's Open Air Lab 
The Canavisia Smart Benches, installed at TIM's Open Air Lab in Turin, Telecom Italia's Torre di Pero and the Samsung TIM stand at the World Expo.  All of them are in the experimental platform in support of the IoT (Internet of Things) designed by TIM and adheres to specific ETSI (European Telecommunication Standard Institute) international standards. This integration took place according to the Future Internet technological paradigm on which the European Commission is also investing research and innovation funds. In particular, the Smart Benches enable to the creation of the Smart City where every city component becomes smart and in active support not only of the citizens, but also of the Public Administration. The collection of the data that the smart objects of the Smart City produce is carried out through the TIM networks which, specifically evolved, create the so-called Smart Urban communication Infrastructure (SUI), the nervous system of the future Smart City. This architecture acts as a technological enabler and accelerator of new ecosystems. It develops new value chains, involving, for example, third parties smart city application developers (SMEs and web entrepreneurs).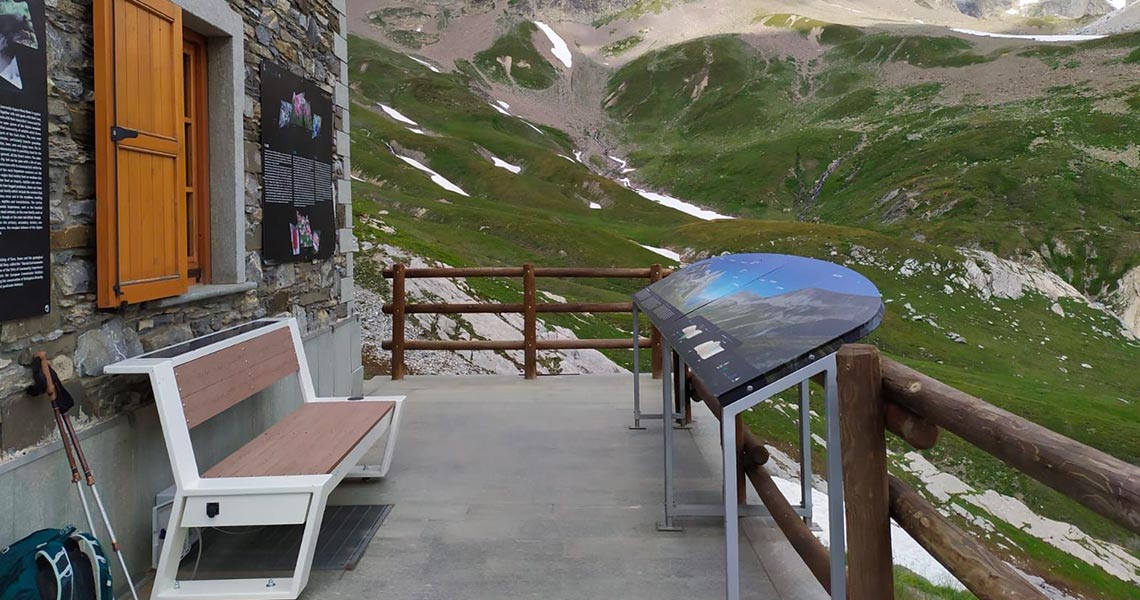 In August 2019 a Smart Bench was installed at La Casermetta refuge The smart is connected to...